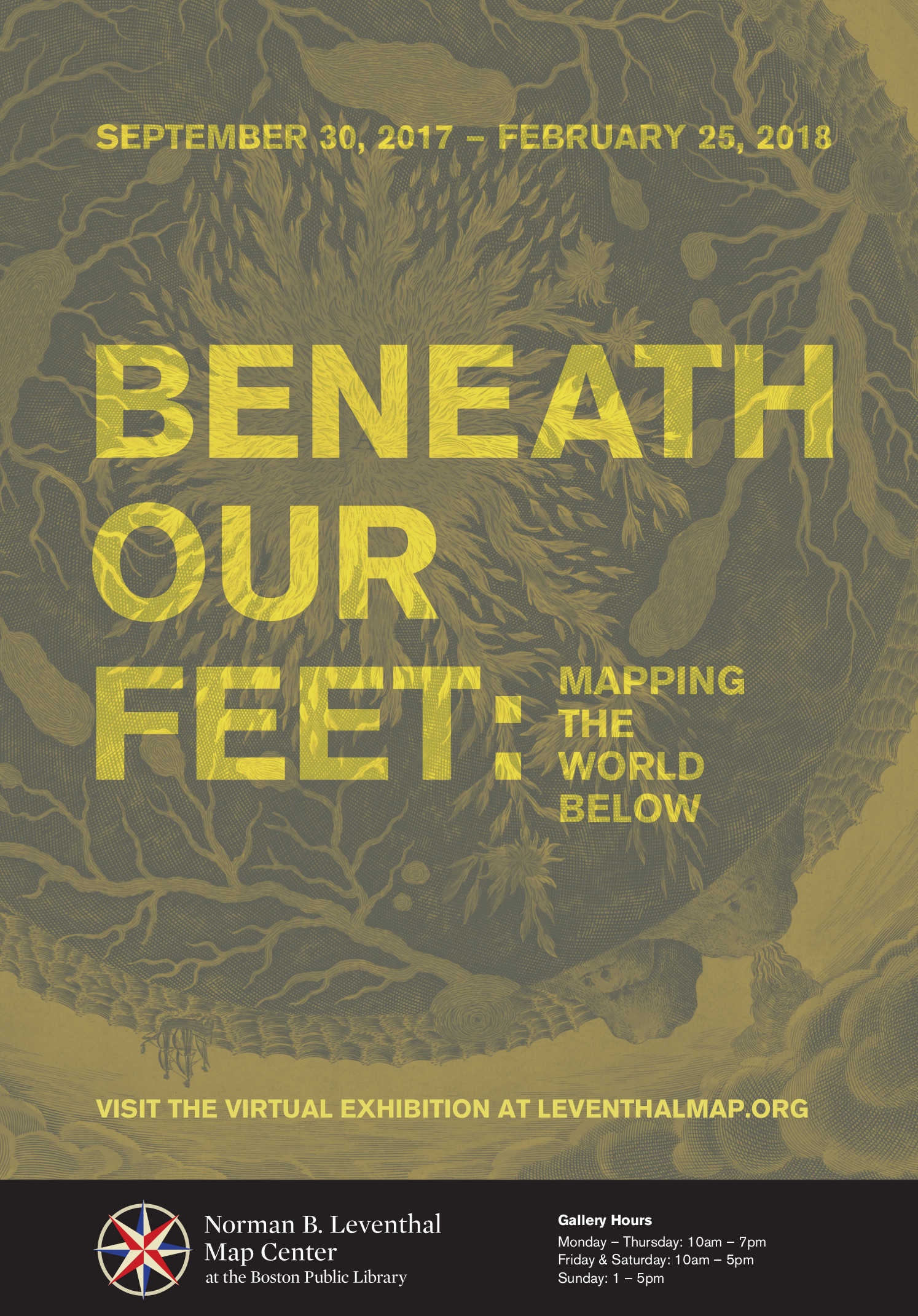 "Beneath Our Feet: Mapping the World Below" plumbs the depths of the question, "What's beneath our feet?" through maps, images and archaeological artifacts. The exhibition explores nearly 400 years of maps and objects in an attempt to find out why and how humans imagine subterranean landscapes including caves, mines and water tables.
Colorful and complicated images reflect the biases of long past and recent days and the concerns of their authors, including the United States' desire to appropriate the natural resources of Native American lands and a 17th-century Jesuit priest's attempt to use Scripture to create a framework for Earth's geology.
Catch the exhibition online, including a bibliography, reading lists and a 3-D tour of the Boston Public Library's Norman B. Leventhal Map Center gallery itself. As you explore nearly 400 years of maps and images of the world below, you can compare the historical viewpoint with the modern, and see how we have advanced our perception and depiction of what lies beneath.